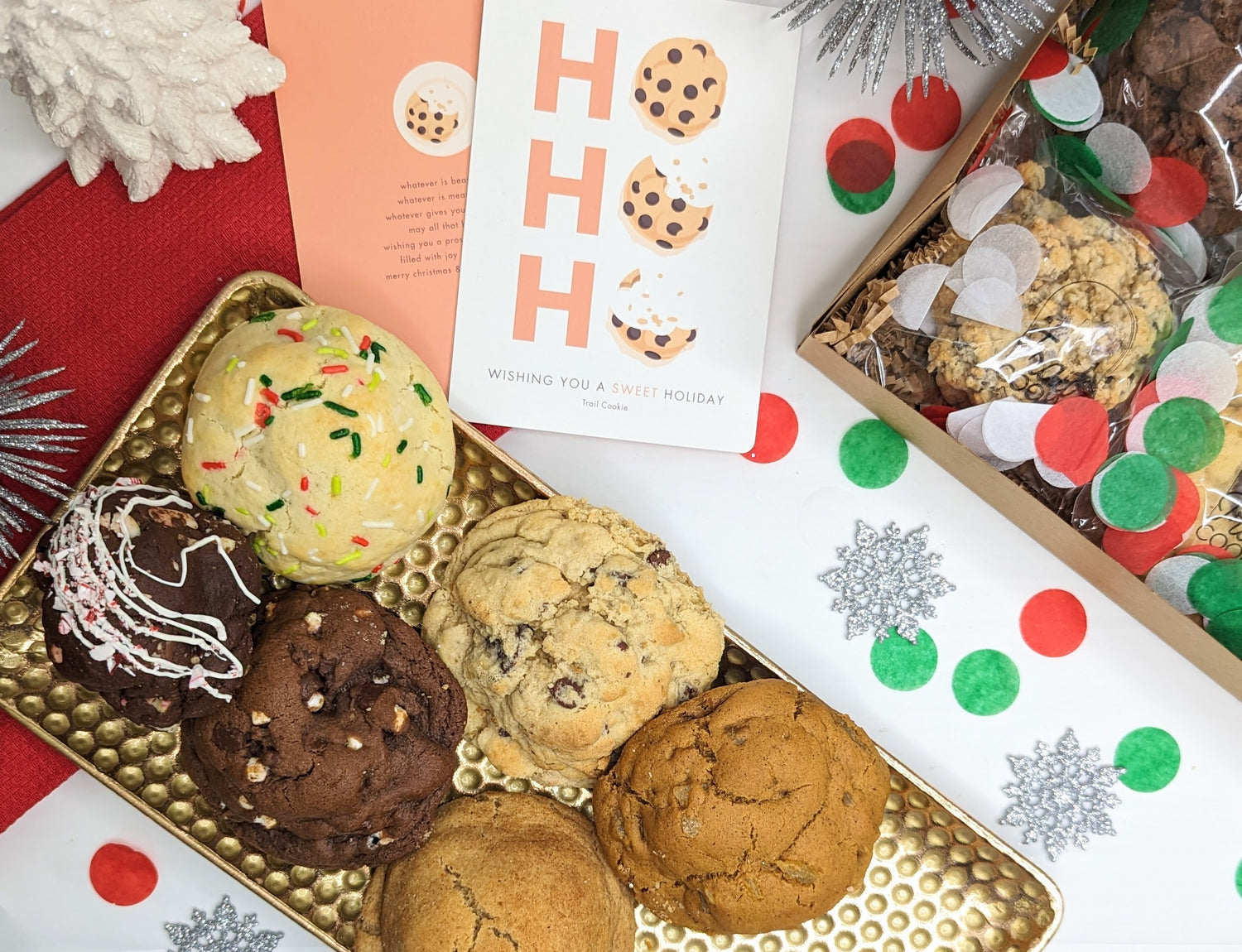 Santa-Approved Cookie Gift Box
A delightful assortment designed to bring warmth, joy, and a dash of Christmas magic! Gift the spirit of the season with our carefully curated selection of six holiday-themed cookies & personalized note, sure to captivate taste buds and leave cravings for the sweetness of the holidays.
**5% of proceeds from gift box sales will be donated to Round Up River Ranch
Order Here
⭐⭐⭐⭐⭐

"These cookies are delicious!! All 24 cookies were gone in a week! We live in North Carolina and they arrived perfect!"

- Ann H.

⭐⭐⭐⭐⭐

"Cookies were delicious! They were a hit at the going away. Thank you for getting them to us on time. "

- Liz K.

⭐⭐⭐⭐⭐

"These cookies are to die for! We couldn't decide what our favorite flavor is because they're all so delicious!"

-Kristin M.
Step 1

Unleash your inner cookie connoisseur! Choose the amount/flavors to suit your taste buds. Once you've picked the goods you'll then breeze through the checkout process. Here you'll choose between shipping or local pick up and add any special instruction.

Step 2

Our ovens ignite! We whip up your custom box and sprinkle your cookie creation with love! Typical turn around time is 3 business days, however, this can vary on order size and current order volume. If we anticipate a longer wait time you will be notified. If your order is placed after 8 PM MST. Wednesday, it will ship the following Monday. All shipping orders are 2-3 day priority shipping.

Step 3

Prepare for euphoria in every bite! As you savor our cookies, time slows down. The world fades away, leaving only blissful indulgence. It's a taste sensation like no other.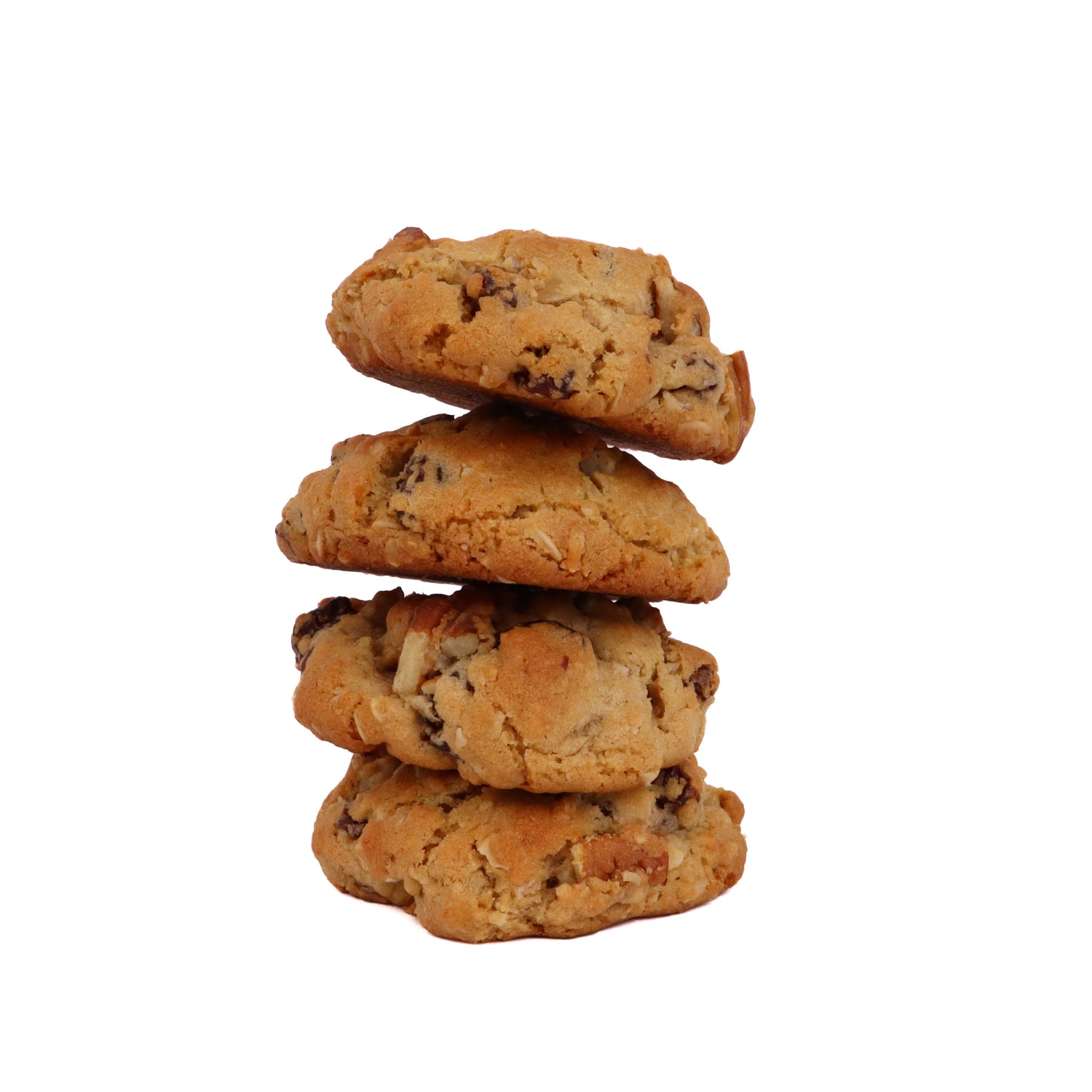 Gifts and Catering
Elevate your next party, event, or gift-giving occasion with Trail Cookie! Our cookies are the perfect addition to any gathering, adding a touch of sweetness and delight that will leave your guests craving more. With a wide variety of flavors, there's a cookie for everyone. Whether you're hosting a celebration or seeking a thoughtful gift, let Trail Cookie be the highlight that leaves a lasting impression on your guests or recipients.
Gifts & Catering
Lil Hunkies vs. Big Hunks
Big Hunks or Lil Hunkies, what's the difference❓

👉 Big Hunks are 6 oz each.
👉Lil' Hunkies are 2 oz.
Which is best? There's no right answer, so choose your own adventure 🍪
Shop now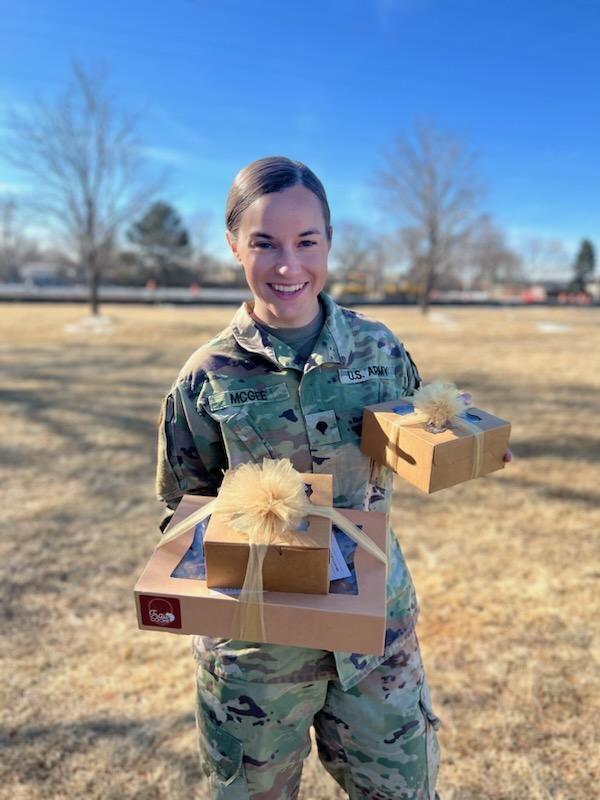 Why Trail Cookie ?
At Trail Cookie, we take pride in being a business rooted in our community.
We believe in supporting our neighbors and fellow businesses, contributing to the growth and vitality of the Grand Valley.
Being woman-owned we believe in shattering glass ceilings and empowering women in entrepreneurship.
Moreover, as a veteran-owned business, the values of the Army resonate deeply with us. Selfless service and Integrity is at the core of everything we do.
About Us
Let customers speak for us